Here's a nice example of Chinglish: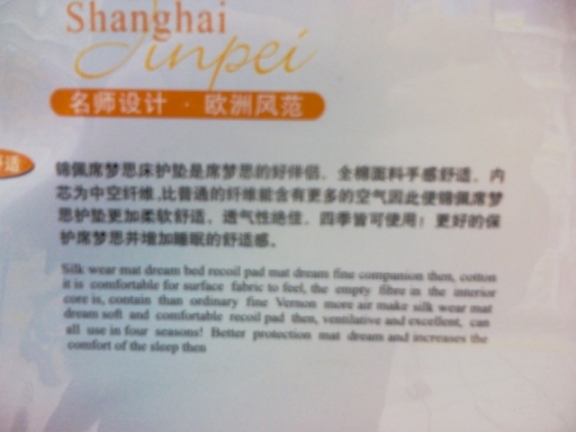 Silk wear mat dream bed recoil pad mat dream fine companion then, cotton it is comfortable for surface fabric to feel, the empty fibre in the interior core is, contain than ordinary fine Vermon more air make silk wear mat dream soft and comfortable recoil pad then, ventilative and excellent, can all use in four seasons! Better protection mat dream and increases the comfort of the sleep then
Not one spelling error, mind you! Not counting the punctuation that is.